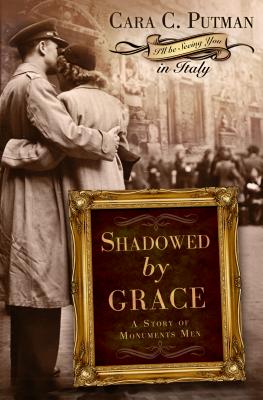 Shadowed by Grace (Paperback)
A Story of Monuments Men
B&H Books, 9781433681783, 352pp.
Publication Date: January 1, 2014
* Individual store prices may vary.
Description
Shadowed by Grace is a dramatic story inspired by the Monuments Men of World War II by acclaimed author Cara C. Putman. Desperate to save her dying mother, Rachel accepts her newspaper's assignment to travel to Italy to capture images dangerously close to the front lines of WWII. Her real motive – to find the father she never knew -- an artist she hopes can offer the comfort and support both she and her mother need to survive. It's an unlikely situation for love and faith to flourish, but soon Rachel not only finds herself, but also her long-lost earthly father, and ultimately, the man her Heavenly father created to cherish and provide for her.
About the Author
Cara Putman is an award-winning author with seven World War II homefront books in print. Her minor in history combined with her love of World War II history and the generation that fought then as heroes compel her to take the steps to get the historical details and research right. As a result, her readers have come to expect stories that sweep them back in time while illustrating a facet of the war they didn't know existed. While her prior books have focused on homefront stories, this series will broaden to reach the European theater, without the battlefield scenes one would expect.
or
Not Currently Available for Direct Purchase