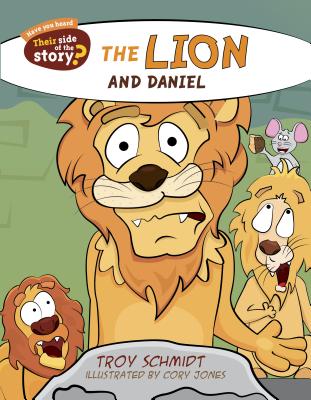 The Lion and Daniel (Their Side of the Story) (Paperback)
B&H Kids, 9781433687211, 32pp.
Publication Date: June 1, 2015
* Individual store prices may vary.
Description
Oh sure, we've all heard the story about how much faith Daniel showed in that dangerous lions' den. But have we heard it from the perspective of the lions? At one time, they ruled the jungle, but now, here they are, kicked off their thrones and tossed into a pit with a guy who looks a lot like dinner. 
 
Part of the Their Side of the Story series, The Lion and Daniel offers an important lesson on humility and patience, and the Parent Connection feature helps parents and kids further discuss the message behind the original Bible story.
 
Kids ages 4 to 8 will love this new way to learn about Daniel and the lions that is roaring good fun. And don't miss the other rollicking Bible stories in this series: The Raven and Noah's Ark, The Frog and the Plagues, The Whale and Jonah, and The Donkey and Jesus.

About the Author
Cory Jones is an illustrator and graphic designer based in Nashville TN. His illustration credits include the first three books in the Their Side of the Story series and Seven Steps to Knowing and Doing the Will of God for Teens from Tom, Daniel and Mike Blackaby. Cory lives with his wife Sarah in Spring Hill, TN and is expecting his first son in November of 2013.