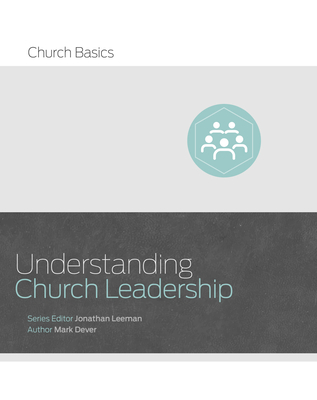 Understanding Church Leadership (Church Basics)
Paperback

* Individual store prices may vary.
Description
Who leads a church? Why is this important to God?
God cares about his glory, and he means to display his glory through the church. For this very end, God has established elders and deacons, members, and congregational authority. This primer on church structure connects the different offices of the church to one another and to the glory of God.

In the Church Basics Series, trusted church experts write practical, trustworthy resources on issues like Church Discipline, Church Leadership, the Lord's Supper, and Baptism that every pastor can hand every church member. 
B&H Books, 9781433688928, 80pp.
Publication Date: June 1, 2016
About the Author
Jonathan Leeman (Ph.D., Wales) is an elder at Capitol Hill Baptist Church in Washington, DC and the editorial director for 9Marks. He edits the 9Marks series of books as well as the 9Marks Journal. He is also the author of several books on the church, including The Church and the Surprising Offense of God's Love. Jonathan lives with his wife and four daughters in suburban Washington.
Mark Dever is senior pastor of Capitol Hill Baptist Church in Washington, DC and president of 9Marks. He holds degrees from Duke University (B.A.), Gordon-Conwell Theological Seminary (M.Div.), The Southern Baptist Theological Seminary (M.Theol.), and Cambridge University (PH.D.).