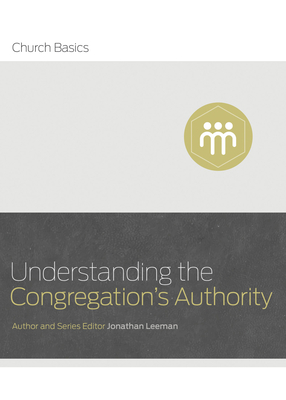 Understanding the Congregation's Authority (Church Basics) (Paperback)
B&H Books, 9781433688935, 80pp.
Publication Date: January 15, 2016
* Individual store prices may vary.
Description
Congregational authority is less about the meetings and more about the mission.
Congregationalism has a bad rap for well-known reasons: inefficient meetings, upstart members, browbeaten ministers. But biblical congregationalism isn't so much about the meetings. It's about empowering the whole church to promote and protect the gospel. Pastors lead and equip. Members get to work strengthening one another and pursuing Christ's mission in the world.
About the Author
Jonathan Leeman (Ph.D., Wales) is an elder at Capitol Hill Baptist Church in Washington, DC and the editorial director for 9Marks. He edits the 9Marks series of books as well as the 9Marks Journal. He is also the author of several books on the church, including The Church and the Surprising Offense of God's Love. Jonathan lives with his wife and four daughters in suburban Washington.