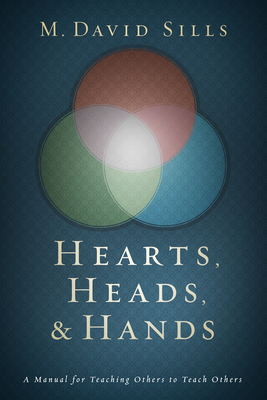 Hearts, Heads, and Hands (Paperback)
A Manual for Teaching Others to Teach Others
B&H Books, 9781433689642, 864pp.
Publication Date: September 15, 2016
* Individual store prices may vary.
Description
Hearts, Heads, and Hands is the manifestation of a training method that missiologist, professor, and missions agency president, Dr. David Sills, has developed on the basis of decades of missions experience around the world. Tried, tested, and proven, Heads, Hearts, and Hands will equip those training pastors with the foundational information they must communicate to those God is calling to serve Him. The content is built around the method Dr. Sills developed to equip pastors with a a spiritual foundation (their "heart"), a biblical foundation (their "head"), and a methodological foundation (their "hands"), ensuring that they know how to rightly divide and teach God's Word, understand the need to model the spiritual characteristics of a pastor, and have the practical tools necessary to lead and administer a local church.
About the Author
M. David Sills es decano asociado en Misiones Cristianas y profesor de la cátedra A. P. and Faye Stone sobre Misiones Cristianas y Antropología Cultural en el Seminario Teológico Bautista del Sur. Ha plantado y pastoreado iglesias tanto en los Estados Unidos como en Ecuador. También es fundador y presidente de "Alcanzando y Capacitando", un ministerio de formación para pastores y maestros alrededor del mundo. Entre las obras de su autoría se incluye El Llamado Misionero y Reaching and Teaching (Alcanzando y capacitando), como así también varios libros escritos en español.

M. David Sills is associate dean of Christian Missions and the A. P. and Faye Stone Professor of Christian Missions and Cultural Anthropology at the Southern Baptist Theological Seminary. He has planted and pastored churches in both the United States and Ecuador, and he is the founder and president of Reaching & Teaching International Ministries, a ministry to train pastors and leaders around the world. He is the author of The Missionary Call and Reaching and Teaching, as well as several books in Spanish.
or
Not Currently Available for Direct Purchase