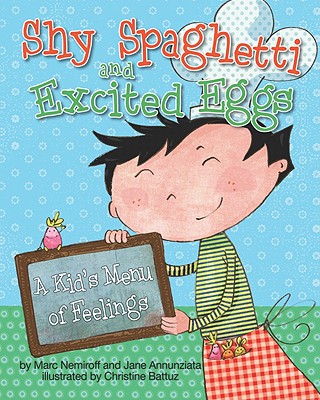 Shy Spaghetti and Excited Eggs: A Kid's Menu of Feelings (Hardcover)
A Kid's Menu of Feelings
Magination Press, 9781433809569, 48pp.
Publication Date: May 15, 2011
Description
Understanding what your emotions and feelings are telling you about yourself is very useful, even for little kids! This lighthearted and whimsical kid-friendly book helps kids learn to recognize and identify their own emotions and what to do when those feelings get too big or out of control. Shy Spaghetti and Excited Eggs is cleverly written and playfully illustrated and will be read again and again by young and old alike.
Advertisement