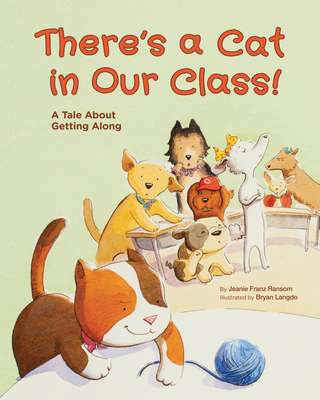 There's a Cat in Our Class! (Hardcover)
A Tale about Getting Along
Magination Press, 9781433822629
Publication Date: August 15, 2016
* Individual store prices may vary.
Description
PreS-Gr 2--How would a classroom full of dogs react to a cat? When the canines in Miss Biscuit's class find out a new student will be joining them, they are excited: the boys hope for another boy, while the girls want to increase their own numbers. No one expects Samantha the cat. When picking teams at recess, the dogs pass over Samantha, but her agility makes her a worthy player. The dogs realize they should choose more wisely for tomorrow's game--a lesson learned just in time as Miss Biscuit announces that another new student will join the class tomorrow (a bird!). This offering joins titles such as Helen Lester's "Tacky the Penguin" and "Hooway for Wodney Wat" in explaining diversity to children using animal characters. Differences are highlighted to demonstrate that everyone has unique characteristics that make them special--a familiar yet reliable method. Langdo adds illustrations of friendly characters that complement the text well. The book concludes with a "Note to Readers" that expounds on the importance of diversity. VERDICT This volume does not reinvent the wheel when it comes to books about being inclusive but does offer a solid story to which readers will relate. Recommended as an additional purchase.--"Lindsay Jensen, Nashville Public Library" Copyright 2016 School Library Journal, LLC Used with permission.
About the Author
Ransom is a school counselor and a freelance writer. A graduate of Cornell College, she holds a masters in professional counseling from Lindenwood University and works as a school counselor.