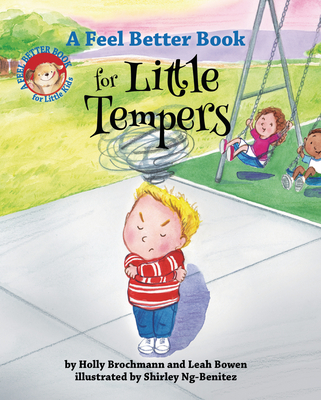 A Feel Better Book for Little Tempers (Hardcover)
Magination Press, 9781433828171, 32pp.
Publication Date: March 19, 2018
Other Editions of This Title:
Hardcover (6/11/2019)
Hardcover (8/7/2017)
* Individual store prices may vary.
Description
Hello there my friend, how are you?
Do tell Are you happy and calm?
Peaceful and well?

Or is it one of those days you feel misunderstood?
You're huffy and puffy and just plain not good.
You wanted it this way.
It went that way instead
Now your ears are quite hot and your cheeks are all red.

Are you clenching your fists, is there a frown on your face?
It sounds like a temper could be the case.

Sometimes the LITTLEST kids can have the BIGGEST tempers
A Feel Better Book for Little Tempers assures little kids that anger is normal -- everyone gets angry sometimes, even adults The rhyming narration helps kids to identify anger and provides them with helpful tools to manage and move past it.

Includes a Note to Parents and Caregivers with more information on how you can help your little one manage their little (or not-so-little ) tempers.