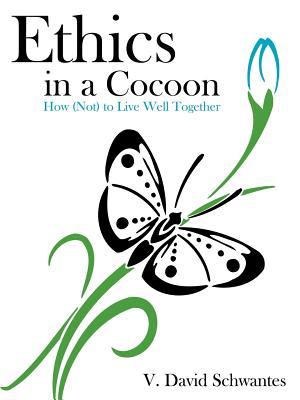 Ethics in a Cocoon
How (Not) to Live Well Together
Paperback

* Individual store prices may vary.
Description
Cocoon demonstrates, in easy-to-understand language, that ethics is about trust, and happiness. Trust is the essential ingredient to mutally-supportive and durable relationships, focused on reducing life's imperfections. Such relationships are the key to happiness. But we cannot live deep inside protective cocoons and still build trust and relationships. Instead, we must develop all the dimensions of what makes us human--intellectual (truth), spiritual (unity), moral (goodness), and aesthetic (beauty). Above all, we have to know ourselves, and be able to pass the "mirror test" every day. Our most important relationship, after all, being with ourself, and we don't discover our spiritual unity without a Personal Strategic Plan. Nor can we become ethically fit without enthusiasm, equanimity and a commitment to excellence--traits not found in cocoons. Only ethical fitness can help us find the resolution to the fundamental ethical dilemmas we all face--truth versus loyalty, short-term versus long-term, individual versus community, and justice versus mercy. This book suggests we use a variety of lenses to look at the world today--power, wealth, prestige, status. We use the lenses of economics, politics, and technology. We do not use nearly enough the lens of ethics--relationships, happiness, decency, and the golden mean. Once we're ethically fit--the result of continuous practice--we're able to recognize ethical dilemmas, approach them skillfully, and resolve them successfully. This book shows the way to such fitness, which is useful in any context or relationship, personal, local or global. Cocoon is a self-improvement book of the first order, with real-life macro-illustrations of the ethical dilemmas we face in a complex and crowded world in which too many of us pursue the dictates of false gods. It includes over 500 practice questions, and was developed as a textbook in the ethics courses the author taught to seniors at Ramapo College from 2002 th.
Authorhouse, 9781434320049, 496pp.
Publication Date: September 27, 2007