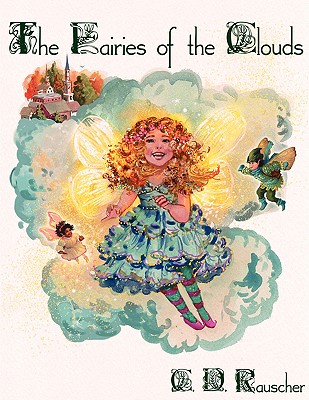 The Fairies of the Clouds
Paperback

* Individual store prices may vary.
Description
The Fairies of the Clouds is about a beautiful, young, Fairy who accidently slips through a hole in the clouds, where she lives, and lands in a scary forest. The long fall down has torn her gown and gold dusted wings, and she fears she will never make it back home. Some children come along and take her home with them for help from their mom. They think she is dressed for a costume party and feel a little left out. When mom takes over it is soon found out this is a real Fairy, and everything changes. Pixie, our Fairy, wonders how she will get back home, and they all come up with the idea of a hot-air balloon which works very well. However; our Fairy is starting to like the earthbound ways, and makes many trips through that new found hole in the clouds, and has many adventures with the children on earth. She is soon faced with a choice: stay earthbound, or stay in the clouds Pixie loves the children, the ways of speaking, the fun, and maybe she herself has found love, so what will she do? She has to share her special Fairy dust to save one of the children, how can she give them up? Pixie will also find out a SECRET while she is earthbound that will change her whole life. Read, and enjoy, solve the mysterieis of our little Fairy girl. You will laugh when she attempts to do human chores, and of course her understanding of the human words. Enjoy.
Authorhouse, 9781434351531, 68pp.
Publication Date: December 5, 2008