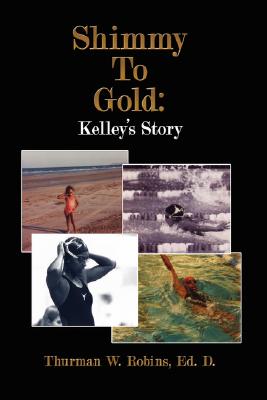 Shimmy to Gold (Hardcover)
Kelley's Story
Authorhouse, 9781434360083, 148pp.
Publication Date: January 24, 2008
Other Editions of This Title:
Paperback (1/9/2008)
* Individual store prices may vary.
Description
The book is an inspirational, motivational and biographical account of an African American girl seeking to compete at elite levels of competitive swimming. It begins with her first experience in summer league competition and ends with her competing at the Division I level of NCAA Swimming Championships and the U.S.A. Olympic Trials. The story is a journey through early schooling intertwined with competitive experiences. The twist and turns, up and down of early experiences help motivate the young athlete. Experiences are interesting and varied and provide avenues for reflection and assessment. Motivational aspects when coupled with desire, determination, dedication, and hard work are powerful tools used to reach goals and objectives. One unique aspect of the story reveals the working relations between parent/coach and child as she pursues her dream and mission. Multiple motivating techniques and fatherly advice provide for interesting dialog between parent and child through early schooling, theatrical pursuits, and other interesting childhood experiences. The biographical account focuses on one age group swimmer's attempt to reach heights and levels of accomplishment which seem impossible. As Kelley moves from one level of competition to another new challenges present themselves. Meeting these new challenges and overcoming them all to achieve her goals and objectives provide interesting commentary to the journey.