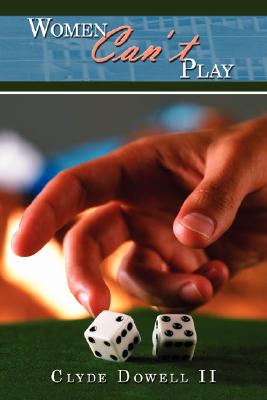 Women Can't Play (Paperback)
Authorhouse, 9781434371171, 384pp.
Publication Date: April 26, 2008
* Individual store prices may vary.
Description
Five Men, five distinctly different lives, one old board game. Women Can't Play is a contemporary story about five men who get together every Sunday to play an old board game. they have only known each other for a few months but their get-togethers are a way for them to relax and bond. However, their shared time together starts to dwindle as they realize that their personal lives are as complex and diverse as the game they love to play. Charles is an attorney engaged to a snobby doctor.. Preston is a divorced and lonely accountant who struggles to reach a woman who bears as many emotional scars as he does. Darren despises and cheats on his overweight wife. John's life seems idea to the rest of them. However, his marriage to a German woman has its own unique problems. Gary the playboy realizes that his lifestyle is devastating him when a recently dumped girlfriend mysteriously disappears. Their personal dramas threaten their game and their bonds as they fight through them without enlisting help from each other. Will Charles get married even if he isn't in love with his fiance? Can Preston find romance at last? Will Darren leave his wife? Can John reconcile that an interracial marriage can work? Is Gary responsible for his ex-girlfriend's disappearance?