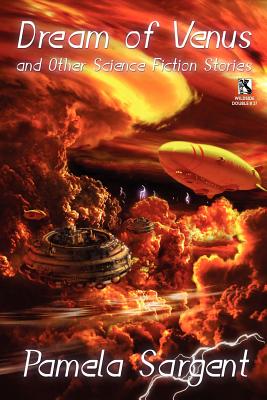 Dream of Venus and Other Science Fiction Stories / Decimated
Ten Science Fiction Stories (Wildside Double #27)
Paperback

* Individual store prices may vary.
Description
In the tradition of the old Ace Doubles (flip one book over to read the second title), here's the twenty-seventh Wildside Double: DREAM OF VENUS AND OTHER SCIENCE FICTION STORIES, by Pamela Sargent. Sargent published the first novel in her "Venus" trilogy, Venus of Dreams, in 1986; it was followed by Venus of Shadows (1988) and Child of Venus (2001). For the first time, Dream of Venus collects the short fiction set against the backdrop of the author's Venus novels, comprising four stories written after the trilogy had been completed. As Sargent writes in her Introduction: "Characters and stories existing in the interfaces of the novels began to speak to me." These are tales that can be enjoyed both for themselves and by longtime fans of the Venus trilogy. DECIMATED: TEN SCIENCE FICTION STORIES, by Jack Dann and George Zebrowski. Long before their award-nominated and awarded stories and novels, these two writers word-jammed together, learning the music of story writing and the blood and bones of distinctive prose. And all these early efforts were published Here they are again, together in one place--ten riveting stories of science fiction--as entertaining as they were fun to write--including the previously unpublished tale, "The Standard Crisis Scenario.
Borgo Press, 9781434445018, 278pp.
Publication Date: July 15, 2012