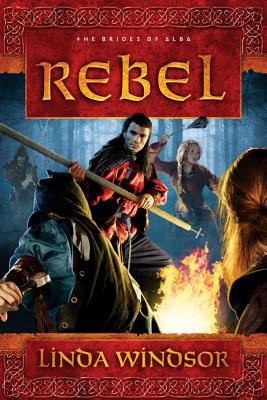 Rebel
A Novel (The Brides of Alba Series)
Paperback

* Individual store prices may vary.
Description
With Merlin dead, the succession undecided, and the Celtic church on the defensive from Rome, intrigue sweeps the court of the High King Arthur. But it's battlefield news that consumes Queen Gwenhyfar's young scribe, Kella O'Toole: her fiancé is dead and her father gone missing. Determined to find him at all costs, Kella defies the queen's orders and sets out for Pictish territory. Her foster brother Alyn, a disillusioned priest who questions his calling, agrees to help her. The journey itself is perilous. But it's their secrets that land Kella and Alyn in a viper's nest of treachery that threatens both their lives and the future of Albion. Can they summon the love and faith they need to find their way not only out of danger, but into happiness? Brilliantly researched, vividly imagined, and movingly written—a memorable climax to the Brides of Alba series.
David C Cook, 9781434764768, 384pp.
Publication Date: June 1, 2012
About the Author
Linda Windsor is the best-selling, award-winning author of more than thirty novels, with more than a million books in print. Her most recent work includes Healer and Thief, the first two volumes in the Brides of Alba series, and the early Irish Celtic Fires of Gleannmara trilogy.