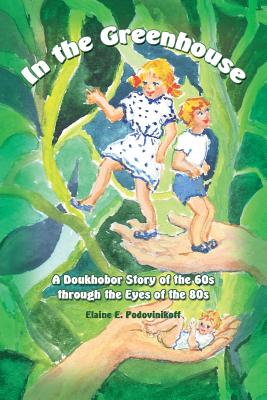 In the Greenhouse
A Doukhobor Story of the 60s Through the Eyes of the 80s
Paperback

* Individual store prices may vary.
Description
In the Greenhouse by Elaine E. Podovinikoff is a fascinating and informative narrative of the life of Ellen, a young Doukhobor, created from diary entries, with added clarity by the author when revisiting them in mid-life. This book surely has historical value in that many have never heard of the Doukhobor community, a Russian sectarian Christian denomination, part of which immigrated to Western Canada in the late nineteenth century. The author chose this format to get past remnants of feelings and unanswered questions from that time and to thank both her ancestors and her descendants for 'being' who they were/are. To quote the author, ..".there are many adventures in store for Ellie and her close circle of friends; indelible ink memories of life before and after the Big World enters her conscious awareness and everyday reality, throughout which her belief in humanity's loving future never wanes.
Dorrance Publishing Co., 9781434937650, 532pp.
Publication Date: August 1, 2014