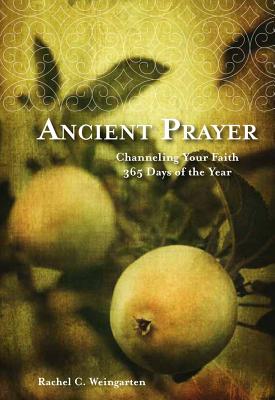 Ancient Prayer (Hardcover)
Channeling Your Faith 365 Days of the Year
Fall River, 9781435152168, 408pp.
Publication Date: January 5, 2016
* Individual store prices may vary.
Description
Find Daily Comfort in Ancient Prayer "Kol Hatchalot Kashot."All beginnings are difficult. New graduate, newlywed, first-time mother, or new job. Every single new beginning is difficult. Not just the onset of an illness or the beginning of grad school, or the first weeks of a job search, but all new situations presesnt challenges in our lives. How do we cope? Ancient Prayer offers daily inspiration and wisdom from the past that ground us and help us put things into perspective, using bibilical texts and prayers by early philosophers, poets, and spiritual leaders. These bite-sized lessons remind us to appreciate the truly important things in life and not lose sight of the higher power that guides us all.
About the Author
Rachel Weingarten is known for her uncanny ability to analyze and predict trends, yet she remains firmly grounded in lessons learned from the past-both recent and ancient. As a child she learned to read, write, and recite all of her daily prayers in the original Hebrew and Aramaic. Rachel is both a writer and brand and marketing strategist. Her multifaceted professional background includes working in the diamond industry, as a celebrity makeup artist, founding early Internet start-ups, and creating and acting as the on-air talent for a show on CNN Money. Rachel is the author of Career and Corporate Cool and Hello Gorgeous! Beauty Products in America, '40s-'60s. She's a weekly style columnist for Parade.com and an opinion columnist for am New York and writes for or has been quoted by top outlets including ABC News, AP, CNN, Crain's New York Business, Esquire.com, Fortune, the New York Times and the Wall Street Journal. Rachel is a popular public speaker and teaches or leads seminars on the graduate level at top universities including FIT and NYU. Rachel is a Brooklyn native and harbors a particular fondness for local history.
or
Not Currently Available for Direct Purchase