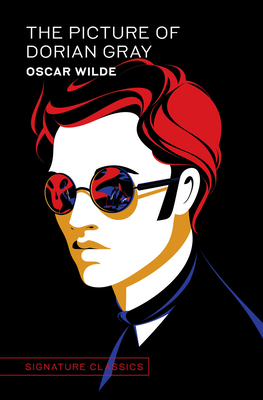 The Picture of Dorian Gray (Signature Classics)
Hardcover

* Individual store prices may vary.
Other Editions of This Title:
Paperback (12/30/2013)
Paperback (11/12/2016)
Paperback (11/7/2016)
Paperback (2/4/2014)
Paperback (4/29/2013)
Paperback (1/21/2015)
Paperback (8/1/2011)
Paperback (10/26/2014)
Paperback (2/3/2014)
Paperback (10/10/2015)
Paperback (10/30/2012)
Paperback (5/24/2018)
Paperback (3/4/2013)
Paperback (2/10/2007)
Paperback (3/18/2008)
Paperback (4/9/2014)
Paperback (3/13/2019)
Paperback (7/30/2013)
Paperback (9/5/2015)
Hardcover (7/1/2005)
Description
Oscar Wilde's only novel is the dreamlike story of a young man who sells his soul for eternal youth and beauty. Now, distinctively packaged with a beautifully designed jacket by noted illustrator Malika Favre.
When handsome young Dorian Gray sees a painter's stunning portrait of him, he is transfixed by its reflection of his own beauty. He is also troubled by the knowledge that the image in the painting will remain forever youthful and handsome while he himself will grow older and less desirable. He wishes aloud that the roles were reversed, saying that he would give his soul if only the painting would suffer the ravages of time and he were to remain forever young. From that point on, Dorian lives a life of hedonistic indulgence, knowing that only the painting will show his moral corruption.

Union Square & Co., 9781435172500, 224pp.
Publication Date: April 5, 2022
About the Author
Oscar Wilde (1854-1900) was a renowned novelist, short story writer, essayist, playwright, and poet whose work was associated with the Aesthetes and Decadents movement of the late nineteenth century.