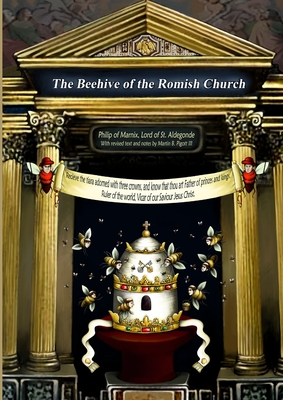 The Beehive of the Romish Church (Paperback)
Lulu.com, 9781435708709, 428pp.
Publication Date: September 14, 2008
* Individual store prices may vary.
Description
This biting satire and brilliant apologetic from the Reformation entertains and educates as it exposes the follies and vices of Roman Catholicism. The book shared popularity with Erasmus' Praise of Folly as the two most popular books among the Protestants of the sixteenth century. A skillful diplomat and theologian, Marnix submits all the peculiar dogmas, and the whole policy of the Roman Catholic Church, to the most subtle criticism, taking himself as a defender. The biographer of Marnix, Edgar Quinet, states: ""No one can read Marnix to the end and believe any longer in Catholic dogma. It will become for him as the site of a church that has been demolished and abandoned to the whistling and laughter of the winds; a final form of paganism exposed in all its nakedness; the scatterd remains of another Diana of the Ephesians; and above these ruins the conscience of modern humanity, courageously seeking, examining and tracing for itself a return to God and Liberty through the Gospel.