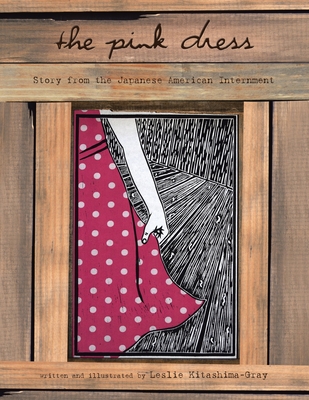 The Pink Dress
A Story from the Japanese American Internment
Paperback

* Individual store prices may vary.
Description
The Pink Dress is based on the true experience of the author's mother in a Japanese American Internment Camp during World War II. With her junior high graduation approaching, Tsuki, a young internee, is enchanted by her older sister's pink dress, especially as she wrestles with her anger at their barbed-wire surroundings. The school administrators, however, have decided that green will be the official color of the graduation. But everyone is not the same, and Tsuki decides to wear the pink dress to prove that she is not an ant, but a human being. This poignant story about individuality in the face of racism has powerful lessons for all age groups and brings to life an important event in American History.
Xlibris Us, 9781436342667, 68pp.
Publication Date: July 9, 2008
About the Author
Leslie Kitashima-Gray is a writer, visual artist, and puppeteer. Her acclaimed puppet theatre production of The Pink Dress story has performed throughout Los Angeles County and in Minneapolis, MN. A native of Los Angeles, she is artistic director of Triumvirate Pi Theatre and is active in the L.A. theatre community, writing, directing, and designing. She is an L.A. Cultural Affairs Department Artist in Residence and an L.A. Weekly Theatre Award winner. She is also a published fiction writer and poet.