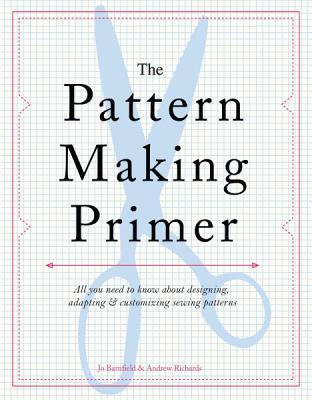 The Pattern Making Primer: All You Need to Know about Designing, Adapting, and Customizing Sewing Patterns (Paperback)
All You Need to Know about Designing, Adapting, and Customizing Sewing Patterns
Barron's Educational Series, 9781438000831, 192pp.
Publication Date: September 1, 2012
Description
Home sewing enthusiasts as well as fashion design students and professional pattern makers will want this book for their reference library. It's the ultimate information source for pattern makers, filled with how-to instruction on
Basic tools and equipment Pattern symbols and fabric considerationsDesigning patterns from scratch, which includes measuring, drafting bodices, sleeves, and skirts, digital pattern creation, basic block techniques, and moreFitting and making pattern adjustmentsAdding volume with pleats, tucks, and other devicesCombining and dividing pattern shapesAdding finishing details, such as collars, fastenings, linings, and moreGoing professional and setting up Online accounts
Here in a single volume is the basic information that both amateur designers and fashion professionals need to know about making garment patterns. Approximately 300 diagrams and illustrations.
Advertisement