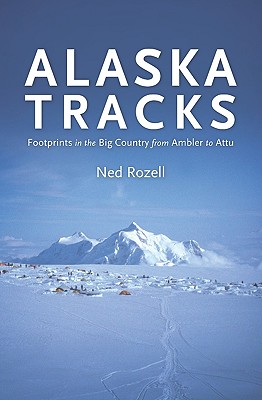 Alaska Tracks (Paperback)
Footprints in the Big Country from Ambler to Attu
Createspace Independent Publishing Platform, 9781438232232, 152pp.
Publication Date: September 19, 2008
* Individual store prices may vary.
Description
Imagine following your bliss in a place that intrigues you, learning its geography by sleeping on its lumps and drinking from its rivers and creeks. Ned Rozell lives that experience. Here, he shares it with you.
About the Author
Ned Rozell has written more than 80 adventure and natural history columns for Alaska Magazine and is a science writer for the Geophysical Institute at the University of Alaska Fairbanks and has written more than 700 weekly newspaper columns. His first book, Walking my dog, Jane; from Valdez to Prudhoe Bay along the trans-Alaska pipeline, was first published in 2000. He is also the author of Finding Mars and Natural Alaska.