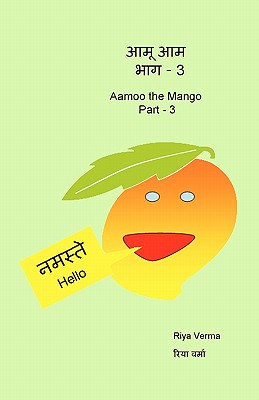 Aamoo the Mango Part - 3 (Paperback)
Aamoo the Mango - Part III
Createspace Independent Publishing Platform, 9781438267876, 42pp.
Publication Date: August 7, 2008
* Individual store prices may vary.
Description
This book is a level 1 Hindi reader. Level 1 books help in developing Hindi vocabulary and pronunciation skills for children who have some familiarity with Hindi script. This book contains three stories. Each story consists of simple repetitive sentences with a simple but interesting story line. On each page of the book, the topmost line provides the sentence in Hindi. Immediately below it is the transliteration of the sentence in English. If the transliterated line is read in conversational English, the pronunciation would be similar to the one in Hindi. The line at the bottom of the page translates the sentence in English. The first story, Aamoo in Restaurant, introduces the names of some common tastes and food. The second story, Aamoo's Day, introduces names of many animals. The third story, Aamoo's Trip, introduces the names of some countries and relations.