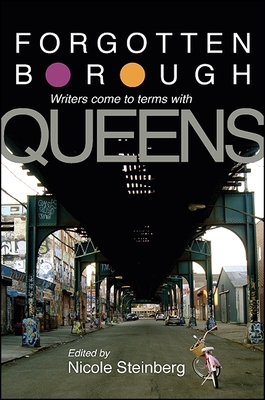 Forgotten Borough (Hardcover)
Writers Come to Terms with Queens
Excelsior Editions/State University of New Yo, 9781438435831, 206pp.
Publication Date: February 1, 2011
Other Editions of This Title:
Paperback (7/2/2015)
* Individual store prices may vary.
Description
The stories, poems, and essays in Forgotten Borough offer twenty-four takes on New York City's biggest underdog: Queens. From the immigrant communities of Forest Hills to the unsung heroes of Maspeth and the bustling crowds of Flushing, Queens is the most diverse county in the United States, but unlike the iconic boroughs of Manhattan, Brooklyn, Staten Island, and the Bronx, it's neither as well known in other parts of the country nor as well traveled by New Yorkers (at least those who don't need to take the 7 Train to get home). Featuring writers who hail from the borough as well as those who have moved there and come to call it home, Forgotten Borough uncovers the New York stories that most of us don't get to hear, tales that reflect not only upon contemporary life in Queens but also its humble history and its evolution to the multicultural community--the community of communities--it is today. Taken together, they offer a vivid, layered portrait of Queens as a microcosm of America, where race, ethnicity, class, and industrial growth all influence our collective past, as well as our present and future.
About the Author
Nicole Steinberg is an editor at large at LIT magazine, and her poetry has appeared in publications such as No Tell Motel, BOMB, Gulf Coast, Barrow Street, Barrelhouse, and Coconut. She is the author of the chapbook Birds of Tokyo and founder and curator of Earshot, a Brooklyn-based reading series dedicated to emerging writers. She hails from all over Queens and currently lives in Philadelphia, where she works at The Pew Center for Arts & Heritage.
or
Not Currently Available for Direct Purchase