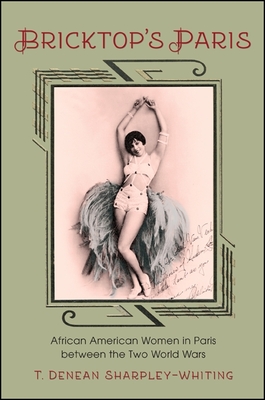 Bricktop's Paris (Hardcover)
African American Women in Paris Between the Two World Wars
State University of New York Press, 9781438455013, 398pp.
Publication Date: February 1, 2015
Other Editions of This Title:
Paperback (1/2/2016)
* Individual store prices may vary.
Description
2015 CHOICE Outstanding Academic Title Longlisted for the 2015 American Library in Paris Book Award During the Jazz Age, France became a place where an African American woman could realize personal freedom and creativity, in narrative or in performance, in clay or on canvas, in life and in love. These women were participants in the life of the American expatriate colony, which included F. Scott Fitzgerald, Gertrude Stein, and Cole Porter, and they commingled with bohemian avant-garde writers and artists like Picasso, Breton, Colette, and Matisse. Bricktop's Paris introduces the reader to twenty-five of these women and the city they encountered. Following this nonfiction account, T. Denean Sharpley-Whiting provides a fictionalized autobiography of Ada "Bricktop" Smith, which brings the players from the world of nonfiction into a Paris whose elegance masks a thriving underworld.
About the Author
T. Denean Sharpley-Whiting is Gertrude Conaway Vanderbilt Distinguished Professor of French and African American and Diaspora Studies at Vanderbilt University. She is the coeditor of Black France/France Noire: The History and Politics of Blackness and the translator of a collection of Paulette Nardal's essays, Beyond Negritude: Essays from Woman in the City, also published by SUNY Press.