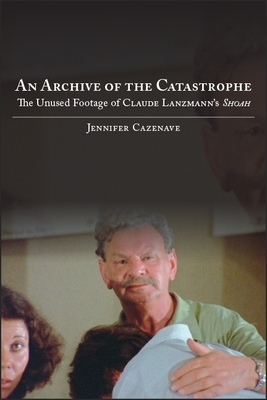 An Archive of the Catastrophe (Paperback)
The Unused Footage of Claude Lanzmann's Shoah
State University of New York Press, 9781438474762, 352pp.
Publication Date: June 1, 2019
Other Editions of This Title:
Hardcover (6/1/2019)
* Individual store prices may vary.
Description
Claude Lanzmann's 1985 magnum opus, Shoah, is a canonical documentary on the Holocaust--and in film history. Over the course of twelve years, Lanzmann gathered 230 hours of location filming and interviews with survivors, witnesses, and perpetrators, which he condensed into a 91/2-hour film. The unused footage was scattered and inaccessible for years before it was restored and digitized by the United States Holocaust Memorial Museum. In An Archive of the Catastrophe, Jennifer Cazenave presents the first comprehensive study of this collection. She argues that the outtakes pose a major challenge to the representational and theoretical paradigms produced by the documentary, while offering new meanings of Shoah and of Holocaust testimony writ large. They lend fresh insight into issues raised by the film, including questions of resistance, rescue, refugees, and, above all, gender--Lanzmann's twenty hours of interviews with women make up a mere ten minutes of the finished documentary. As a rare instance of outtakes preserved during the predigital era of cinema, this unused footage challenges us to establish a new critical framework for understanding how documentaries are constructed and reshapes the way we view this key Holocaust film. To view the book trailer on YouTube, please go to: https: //www.youtube.com/watch?v=bBjUWyAn55g.
About the Author
Jennifer Cazenave is Assistant Professor of French at Boston University.