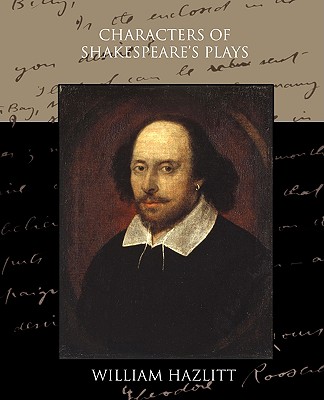 Characters of Shakespeare's Plays
Paperback

* Individual store prices may vary.
Other Editions of This Title:
Paperback (7/16/2020)
Paperback (7/11/2015)
Paperback (5/29/2008)
Paperback (9/10/2021)
Hardcover (7/28/2020)
Paperback (7/20/2009)
Paperback (3/26/2017)
Paperback (7/15/1817)
Paperback (11/3/2011)
Hardcover (8/18/2008)
Paperback (2/16/2011)
Paperback (8/12/2014)
Paperback (4/23/2015)
Paperback (8/2/2017)
Paperback (2/21/2020)
Paperback (2/16/2020)
Paperback (8/7/2018)
Paperback, Large Print (5/29/2008)
Paperback (9/15/2013)
Description
William Hazlitt was an English writer known for his humorous essays and literary criticisms. He is best known for his writings on Shakespeare's plays and characters. Hazlitt has a remarkable gift of writing about Shakespeare and his characters in a way that honors Shakespeare. He recognizes his genius and is ale to discuss his characters in an honest manner. The Table of Contents includes Cymbeline, Macbeth, Caesar, Othello, Timon of Athens, Coriolanus, Anthony and Cleopatra, Hamlet, The Tempest, The Midsummer night's Dream, Romeo and Juliet, Lear, Richard II, Henry IV in Two Parts, Henry V and Henry VI in Three Parts, Richard III, Henry VIII, King John, Twelfth Night or What You Will, The Two Gentlemen of Verona, The Merchant of Venice, The Winter's Tale, All's Well that End Well, Love's Labours Lost, Much Ado About Nothing, As You Like It, The Taming of the Shrew, Measure for Measure, The Merry Wives of Windsor, The Comedy of Errors, Doubtful Plays of Shakespeare, and Poems and Sonnets.
Book Jungle, 9781438516356, 324pp.
Publication Date: April 27, 2009