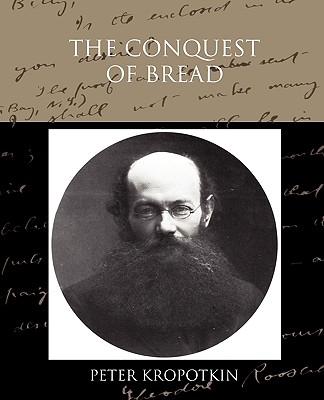 The Conquest of Bread (Paperback)
Book Jungle, 9781438523767, 202pp.
Publication Date: August 3, 2009
Other Editions of This Title:
Paperback (7/27/2019)
Paperback (8/2/2018)
Paperback (3/15/2017)
Paperback (8/1/2009)
Paperback (9/16/2014)
Paperback (9/2/2017)
Paperback (1/7/2020)
Paperback (4/30/2015)
Paperback (3/1/1990)
Paperback (10/27/2013)
Paperback (8/26/2012)
Paperback (5/18/2017)
Paperback (11/4/2019)
Hardcover (1/7/2020)
Paperback (5/26/2017)
Hardcover (8/2/2018)
Hardcover (5/26/2017)
* Individual store prices may vary.
Description
Petr Alekseevich Kropotkin (1842-1921) was a Russian prince known for his views an anarchist communism. He advocated for a communist society free from central government. Because of his title of prince and his prominence as an anarchist in the late 19th and early 20th centuries, he was known as "the Anarchist Prince." He is the author of "Fields, Factories, and Workshops" and "The Memoirs of a Revolutionist." Kropotkin gave up his life of nobility. He became the intellectual leader of Anarchist-Communism. The introduction states, "The Conquest of Bread is a revolutionary idyl, a beautiful outline sketch of a future society based on liberty, equality and fraternity. It is, in Kropotkin's own words, "a study of the needs of humanity, and of the economic means to satisfy them. It meets all the difficulties of the social inquirer who says: The Anarchist ideal is alluring, but how could you work it out?