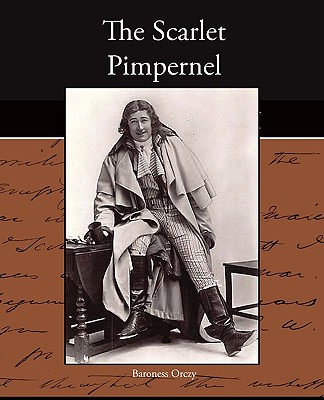 The Scarlet Pimpernel (Paperback)
Book Jungle, 9781438526522, 226pp.
Publication Date: October 8, 2009
Other Editions of This Title:
Paperback (1/1/2007)
Paperback (1/3/2011)
Paperback (9/12/2008)
Paperback (3/19/2018)
Hardcover, Large Print (8/18/2008)
Hardcover (9/12/2008)
Hardcover (10/12/2005)
Paperback (3/11/2018)
Paperback (3/1/2006)
Paperback, Large Print (5/29/2008)
MP3 CD (5/25/2005)
Paperback (1/1/2008)
Library Binding (8/1/1967)
Hardcover (8/18/2008)
Paperback (1/1/2005)
Paperback (5/29/2008)
Paperback (10/14/2014)
* Individual store prices may vary.
Description
Baroness Orczy was a Hungarian who moved to London. She became a novelist, painter, and playwright. Orcy's book the Scarlet Pimpernel is her best-known work. The Scarlet Pimpernel is first in the series about the Scarlet Pimpernel; leader of a band of titled Englishmen who smuggle suspected or condemned emigres into England during the reign of terror. With the republican mob in frenzy, French aristocrats are being guillotined indiscriminately. A group of British adventurers, led by the mysterious "Scarlet Pimpernel," are spiriting innocent victims out of Paris. French agent Chauvelin arrives in England to discover the leader's true identity and enlists the help of a clever French beauty married to the foppish Sir Percy Blakeney.