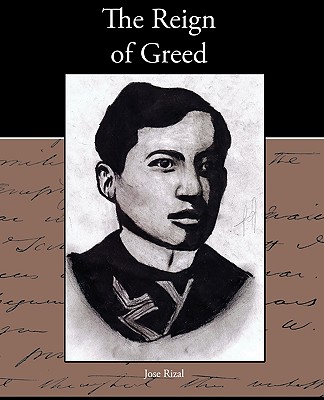 The Reign of Greed (Paperback)
Book Jungle, 9781438574257, 328pp.
Publication Date: March 9, 2010
Other Editions of This Title:
Paperback (3/20/2009)
Paperback (6/24/2016)
Paperback (2/1/2007)
Paperback (1/28/2008)
Paperback (4/7/2018)
Paperback (10/10/2018)
Paperback (2/25/2016)
Hardcover (11/13/2018)
Paperback (11/13/2018)
Hardcover (10/16/2018)
Paperback (10/16/2018)
Paperback, Large Print (10/10/2018)
Hardcover (8/13/2015)
Hardcover (8/18/2008)
Paperback (9/16/2016)
Hardcover, Large Print (8/18/2008)
* Individual store prices may vary.
Description
El filibusterismo (lit. Spanish for "The Filibustering" also known by its English alternate title The Reign of Greed is the second novel written by Philippine national hero Jose Rizal. It is the sequel to Noli Me Tangere. From Wikipedia, "Thirteen years after he left the Philippines, Juan Crisostomo Ibarra (the main character from Noli Me Tangere) returned as Simoun, a rich jeweler sporting a beard and blue-tinted glasses, and a confidant of the Governor-General of the Philippines Captain-General. Abandoning his idealism, he becomes a cynical saboteur, the titular filibustero, seeking revenge against the Spanish Philippines system responsible for his misfortunes by plotting a revolution. Simoun insinuates himself into Manila high society and influences every decision of the Captain-General to mismanage the country's affairs so that a revolution will break out. He cynically sides with the upper classes, encouraging them to commit abuses against the masses so that the latter would be encouraged to revolt against the oppressive Spanish colonial regime. This time, he does not attempt to fight the authorities through legal means, but through violent revolution using the masses.