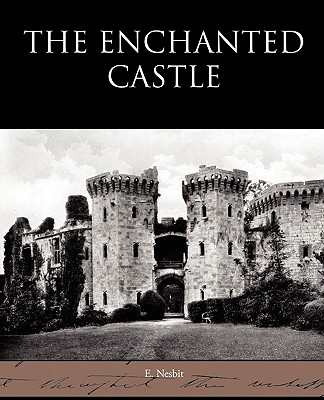 The Enchanted Castle (Paperback)
Book Jungle, 9781438595139, 186pp.
Publication Date: April 22, 2010
Other Editions of This Title:
Paperback (2/9/2018)
Paperback (9/7/2018)
Paperback (7/11/2015)
Paperback (6/12/2019)
Paperback (9/30/2017)
Paperback (12/21/2017)
Paperback (6/23/2018)
Paperback (9/21/2018)
Paperback (5/19/2015)
Paperback (9/14/2017)
Paperback (4/22/2014)
Paperback (10/25/2017)
Paperback (12/28/2017)
Paperback (12/29/2018)
Paperback (8/12/2018)
Paperback (6/4/2020)
* Individual store prices may vary.
Description
Edith Nesbit (1958 - 1924) was an English poet and author known for her children's books. She is credited with writing over 60 books for children. Nesbit was co-founder of the Fabian Society, which later became the Labour Party. Nesbit wrote about the real world not a fantasyland. She invented the children's adventure story. During the winter holiday, three English siblings Gerald, Jimmy, and Kathleen, with their friend, Mabel, discover a magic ring that leads them on strange adventures. They try to control the powers of the ring and solve the mystery of the enchanted castle. Published in 1907 this work is recommended for older children.