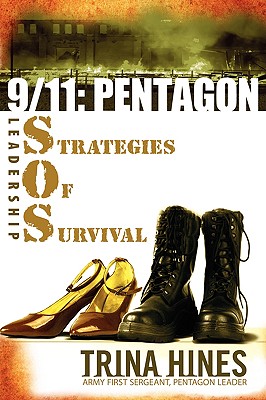 9/11 (Paperback)
Pentagon S.O.S.: Leadership Strategies of Survival
Authorhouse, 9781438913575, 136pp.
Publication Date: January 5, 2009
* Individual store prices may vary.
Description
There are situations in life where we have absolute no control over the events that occur; such are the events of 9/11, Katrina, changes in the economy, marriage, children, work, and so forth. Yet, each of us possesses strategies of survival (S.O.S.) within ourselves that we can tap into in the midst of the unexpected. The strategies listed in this book come from seasons of the unexpected events within Army First Sergeant (Retired) Trina M. Hines military career. One such event occurred on a early Autumn day, September 11, 2001, when Flight 77 hit the Pentagon building and passed through her office. Within this book, you will have the opportunity to hear the voice of First Sergeant Trina Hines, a wife, a mother, a leader, and a survivor. Most of all you hear how her faith" is the ultimate leadership strategy that makes her move forward in the midst challenges. This book is designed to encourage, motivate, and stimulate those who have experience life's situations such as Trina have.