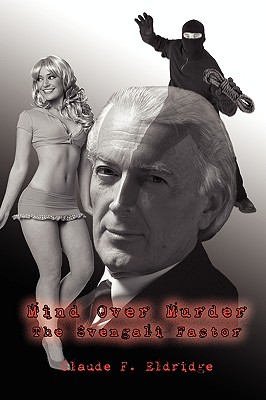 Mind Over Murder (Paperback)
The Svengali Factor
Authorhouse, 9781438915210, 292pp.
Publication Date: December 16, 2008
* Individual store prices may vary.
Description
This work of fiction was set in the state of Kansas. Patrick Riley had dreamed of being a police detective in the bustling city of Metropolis, Kansas. Starting on the police force as a patrolman his curiosity led him to discover a murdurous plot that caused his rapid advancement to being a detective more quickly than he could have hoped for. The plot turned out to be about a serial killer who started with the murder of a fedral judge and proceeded, one by one, to eliminate all the jurors associated with the murder convicton of Slippery Slade Malvo. The killer, silent as a shadow, left no clues. At first the murders appeared to be accidental deaths, but were part of the plot to keep Malvo in prison for life.The murder of the judge led to Patrick's becoming partners with Paul Bledsoe, an FBI special agent. The trail of the clever killer led Patrick and Paul across the nation, they discovered that some form of mind control was in effect, but the case was not solved until the last juror was murdered. The way Patrick discovered the identity of the killer almost cost him his life.