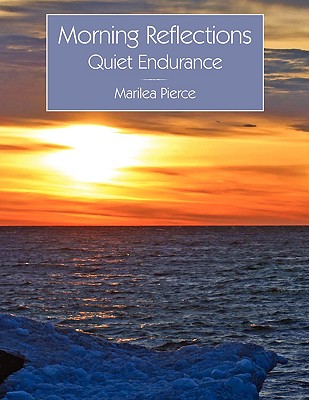 Morning Reflections (Paperback)
Quiet Endurance
Authorhouse, 9781438916187, 80pp.
Publication Date: October 29, 2008
* Individual store prices may vary.
Description
Daily we go through life and thoughts run wild in our minds. We have full lives and fall into the trap of too much to do and no time for self Then we add to this where do we find peace in a hurried-up pace with no privacy at home to relax? This is me. One day about 3 years ago I decided to take a camera with me when I went for walks by myself and today I put together a book of what I've been doing as a creative way to express life and what it can mean to one person. This endeavor (creation) was suggested by a close friend at work. Please read this book of reflections and in quiet times of your own you could find a want to express what it is like to be human, alone with your own thoughts on warm and stormy days Hopefully a smile will make your face warm with understanding for the knowing Have you ever wanted to make the world shine in a silent moment and then a thought comes to you that had to be written down? What do you see? I see a thin piece of ice barely holding on, like myself after a hard day and no time to slow down, but you do anyway Maybe you also feel this way sometimes. Yet, the warmth of the sun can also be seen to heat up a busy day, in a tiny moment In here you'll read of the quiet times of anyone who had the want to be alone, even when time doesn't allow for it.