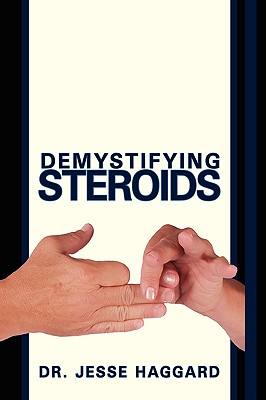 Demystifying Steroids (Hardcover)
Authorhouse, 9781438928562, 144pp.
Publication Date: November 12, 2008
Other Editions of This Title:
Paperback (11/11/2008)
* Individual store prices may vary.
Description
Demystifying Steroids uncovers the "other side" of anabolic steroids and their possible benefits using real case examples from thousands of patients and medical research. This book empowers the reader to discover a new truth about anabolic steroids for themselves. Dr. Jesse Haggard has organized the information into two sections. The first section is easy to read and discusses steroid use in medicine and sports. Popular beliefs about anabolic steroids are challenged, including the dangers of steroid use. Many case examples are included to illustrate the unfamiliar benefits of steroids in cancer, multiple sclerosis, women, and HIV. The effect professional sports has on the medical use of steroids is also assessed and recommendations are made to reduce such an influence. The second section is more technical and is intended for the reader who wants to achieve a greater understanding of the medical research and clinical pearls of anabolic steroid therapies. The historical and current medical literature regarding prostate cancer is examined. Intervention models of anabolic steroids and the subsequent effect on disease prevalence are projected using this information. In addition, Dr. Haggard describes clinical methods, not commonly discussed, for achieving the greatest clinical outcomes and reducing or eliminating many potential adverse effects of anabolic steroid treatments.