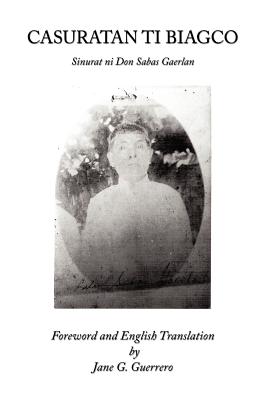 Casuratan Ti Biagco (Hardcover)
Sinurat Ni Don Sabas Gaerlan
Authorhouse, 9781438979212, 200pp.
Publication Date: July 3, 2009
Other Editions of This Title:
Paperback (7/3/2009)
* Individual store prices may vary.
Description
Casuratn ti Biagco is an autobiography of Don Sabas Gaerlan written during the period, 1860-1913. It was written in old Ilocano. The original manuscript needed deciphering and transcribing because it was written in elaborately calligraphic style and some of the Ilocano words he used are no longer used. The text therefore was painstakingly re-written and also translated into English although not all. The poems and reflections were not translated into English. Surprisingly, a lot of Philippine history that was interwoeven in his story telling had not been recorded previously and therefore the book as it is makes it a very interesting reading material.