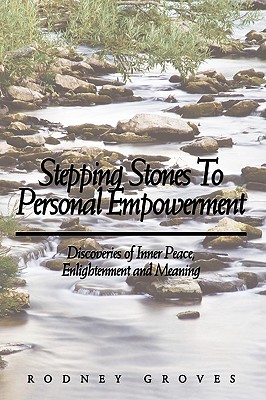 Stepping Stones to Personal Empowerment (Hardcover)
Discoveries of Inner Peace, Enlightenment and Meaning
Authorhouse, 9781438980775, 248pp.
Publication Date: June 10, 2009
Other Editions of This Title:
Paperback (6/9/2009)
* Individual store prices may vary.
Description
In the book, Stepping Stones to Personal Empowerment, Rodney Groves takes a journey through history, along with some of the greatest minds the world has produced, to discover the hidden secrets to our mortal existence. Combining the wisdom of contemporary and ancient philosophers, along with spiritual leaders from all parts of the globe, he presents a unique and in depth look at our human condition and what it takes to find inner peace, enlightenment and meaning in our lives. This is a sensible and easy to read book that the spiritual seeker will find enriches their life. Here Rodney addresses key issues that we encounter in our every day living and shows us how to better understand ourselves and others. He shows us the unique connection that each of us has with each other and with the living experience itself.