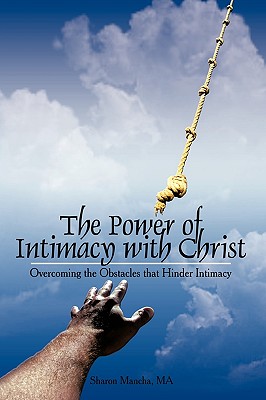 The Power of Intimacy with Christ (Hardcover)
Overcoming the Obstacles That Hinder Intimacy
Authorhouse, 9781438999326, 108pp.
Publication Date: October 19, 2009
Other Editions of This Title:
Paperback (10/19/2009)
* Individual store prices may vary.
Description
"The Power of Intimacy with Christ" is a book full of spiritual resources for growing your relationship with God. It provide tools and resources for overcoming the obstacles that hinder building intimacy with Christ. In today's society there are many things that demand our time and distract us from developing and maintaining our most important relationship, relationship with God. This book is rich with practical biblical principles and devotions for enhancing intimacy with the lover of your soul, Jesus Christ. You will experience the Spirit of God as you turn the pages of this Spirit-filled book.
About the Author
Sharon is an author, trainer, workshop presenter, and anointed keynote speaker. Her ministry is biblical and anointed. Prophetess Mancha is a licensed Evangelist in the Church of God in Christ. She is the mother of 5 children, a grandmother of 8, a prayer warrior, and a woman of faith. She is the wife of Senior Pastor Michael Mancha, Sr. and remains committed to assisting him in pastoral ministry. Sharon is a Christian radio host; video on demand teacher at www.streamingfaith.com and former television host. She has over twenty-five years of experience working in various capacities of ministry, including ecumenical settings. Prophetess Mancha is the President of Women's Ministries at her local church. She has served as a former Jurisdictional Elect Lady of the Department of Evangelism, Jurisdictional Regional Area Assistant, and in various leadership positions at the local and district level. After graduating from Fuller Theological Seminary with her Masters in Theology, Sharon works as a leadership development trainer and spiritual formation educator. She continues her Doctoral education. She is a co-founder of a faith-based non profit organization facilitating crisis prevention and intervention family services, and early childhood education programs. She is also a grant writer, consultant to public and non-profit organizations. Sharon is a dedicated humanitarian. She is currently aiding impoverished families in Sierra Leone, Africa. You can visit her online at www.sharonmancha.com Sharon hosts an annual conference "An Intimate Time with God" for women and men seeking tools for intimate relationship with Christ. She models bridging the gap for interdenominational fellowship and encourages resource networking for family, church and community building.