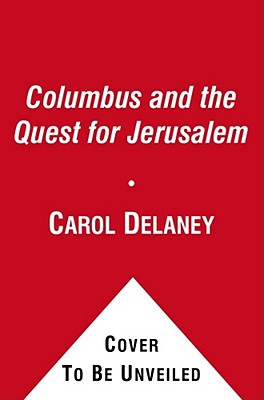 Columbus and the Quest for Jerusalem (Hardcover)
Free Press, 9781439102329, 336pp.
Publication Date: September 20, 2011
Other Editions of This Title:
Paperback (7/17/2012)
* Individual store prices may vary.
Description
An extraordinary new examination of Christopher Columbus that shows him to have been a man of deep passion, patience, and religious conviction—a man determined to save Jerusalem from Islam.
Five hundred years after Columbus set off on his remarkable journey, debates about his legacy still rage. Once revered, he's now frequently held to have been destructive, reckless, and responsible for everything that went wrong in the New World. But scholar Carol Delaney offers a profoundly new evaluation of Columbus and the motivation for his famous voyages.
Putting the man back into the context of his times, Delaney shows that it was his abiding religious passion that drove him to petition the Spanish monarchy to support his journey. He and much of society believed that the end of the world was imminent and believed that Jerusalem needed to be back under Christian control before the end of days. Delaney asserts that—contrary to the belief that he sought personal wealth and advancement—Columbus's mission was to obtain enough gold for the Spanish crown to finance a new crusade to Jerusalem that could regain control of the holy city from the Muslims. Delaney recounts the drama of the four voyages, bringing the challenges vividly to life. She depicts Columbus as a thoughtful interpreter of the native cultures that he and his men encountered, explaining the tragic story of how his initial attempts to establish good relations turned badly sour.
Filled with illuminating research (informed by a fascinating stint Delaney spent as a sailor on a tall ship), Columbus and the Quest for Jerusalem offers not an apologist's take, but a clear-eyed, thought-provoking, and timely reappraisal of the man and his mission.
or
Not Currently Available for Direct Purchase