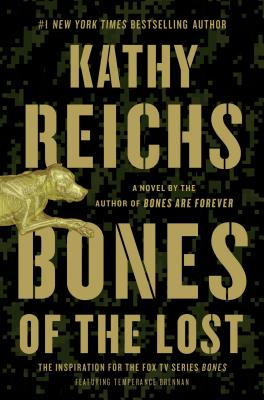 Bones of the Lost (Temperance Brennan Novels) (Hardcover)
Scribner Book Company, 9781439102459, 324pp.
Publication Date: August 27, 2013
* Individual store prices may vary.
Description
#1 New York Times bestselling author Kathy Reichs returns with her sixteenth riveting novel featuring forensic anthropologist Tempe Brennan, whose examination of a young girl killed in a hit and run in North Carolina triggers an investigation into international human trafficking. #1 New York Times bestselling author and producer of the Fox hit series Bones, Kathy Reichs returns with an unforgettable new novel featuring forensic anthropologist Tempe Brennan, whose examination of a mysterious hit-and-run victim triggers an investigation into human trafficking. When Charlotte police discover the body of a teenage girl along a desolate stretch of two-lane highway, Temperance Brennan fears the worst. The girl's body shows signs of foul play. Inside her purse, police find an airline club card bearing the name of prominent local businessman John-Henry Story, who died in a horrific fire months earlier. How did Story and the girl know each other? Was she an illegal immigrant turning tricks? Was she murdered? Was he? Tempe must also examine a bundle of Peruvian dog mummies confiscated by U.S. Customs. A Desert Storm veteran named Dominick Rockett stands accused of smuggling the objects into the country. Could there be some connection between the trafficking of antiquities and the trafficking of humans? As the complications pile on, Tempe must also grapple with personal turmoil. Her daughter, Katy, grieving the death of her boyfriend in Afghanistan, impulsively enlists in the army. Meanwhile, Katy's father, Pete, is growing frustrated by Tempe's reluctance to finalize their divorce. As pressure mounts from all corners, Tempe soon finds herself at the center of a conspiracy that extends all the way from South America to Afghanistan and right to the center of Charlotte. A tour de force of imagination, Bones of the Lost is a roller coaster of plot twists, punctuated by Tempe's fierce wit and forensic know-how. "A genius at building suspense" (New York Daily News), Kathy Reichs is at her brilliant best in this sixteenth installment of the Temperance Brennan series. With the Fox series Bones in its ninth season, Kathy Reichs has reached new heights in suspenseful storytelling.
Praise For Bones of the Lost (Temperance Brennan Novels)…
"The forensic procedures take center stage, as they always do, in this cleverly plotted and expertly maintained series."

"Reichs knows what her readers like."

"When it comes to technical detail and local color, Reichs knows her stuff."

"Reichs always delivers a pulse-pounding story."

"This is a return to form for Reichs, who keeps the story moving at a brisk clip but never forgets that, ultimately, we're here to see Dr. Brennan."