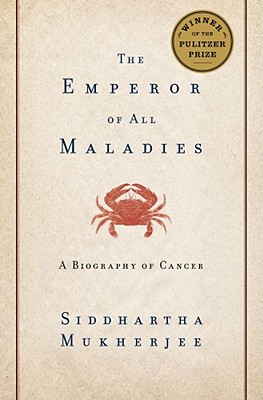 The Emperor of All Maladies (Hardcover)
A Biography of Cancer
Scribner, 9781439107959, 592pp.
Publication Date: November 16, 2010
Other Editions of This Title:
Digital Audiobook (12/14/2015)
Paperback (8/9/2011)
Compact Disc (10/23/2018)
Hardcover, Large Print (4/6/2012)
Compact Disc (11/17/2010)
Pre-Recorded Audio Player (2/1/2011)
Paperback (5/1/2012)
Paperback (11/1/2010)
Hardcover (1/1/2011)
MP3 CD (11/17/2010)
Compact Disc (11/17/2010)
* Individual store prices may vary.
November 2010 Indie Next List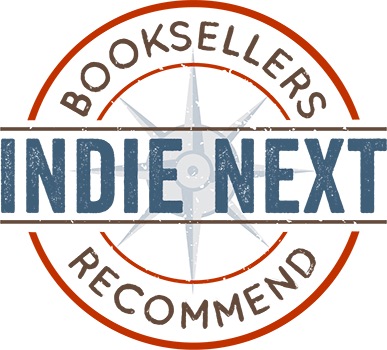 "The struggle against cancer eventually touches the lives of every person on this planet. In The Emperor of All Maladies, Siddharta Mukherjee displays remarkable skill in blending a definitive history of this disease with a compelling narrative. The book is informative, moving, and provocative, and teaches us a powerful lesson about humanity. We live in the face of inevitable uncertainty, but the knowledge in these pages makes us stronger and more compassionate beings."
— Geoffrey B. Jennings, Rainy Day Books, Fairway, KS
View the List
Summer 2012 Reading Group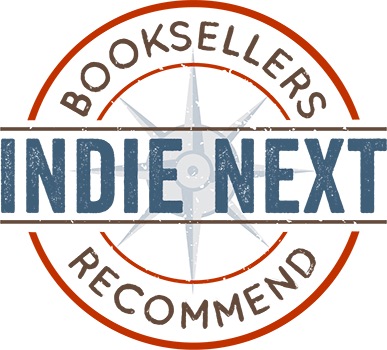 "For anyone whose life has been touched by cancer -- probably all of us -- this is a fantastic introduction to not only what cancer is, but also its history, cultural significance, and the legacy of our battles to overcome it. Mukherjee's treatment of this epic subject is multifaceted and told with energy, eloquence, and a deep sense of the human stories behind the medicine."
— Mark LaFramboise, Politics & Prose Books and Coffee Shop, Washington, DC
View the List
Description
Winner of the Pulitzer Prize

The Emperor of All Maladies, now a documentary from Ken Burns on PBS, is a magnificent, profoundly humane "biography" of cancer—from its first documented appearances thousands of years ago through the epic battles in the twentieth century to cure, control, and conquer it to a radical new understanding of its essence. Physician, researcher, and award-winning science writer, Siddhartha Mukherjee examines cancer with a cellular biologist's precision, a historian's perspective, and a biographer's passion. The result is an astonishingly lucid and eloquent chronicle of a disease humans have lived with—and perished from—for more than five thousand years.

The story of cancer is a story of human ingenuity, resilience, and perseverance, but also of hubris, paternalism, and misperception. Mukherjee recounts centuries of discoveries, setbacks, victories, and deaths, told through the eyes of his predecessors and peers, training their wits against an infinitely resourceful adversary that, just three decades ago, was thought to be easily vanquished in an all-out "war against cancer." The book reads like a literary thriller with cancer as the protagonist.

From the Persian Queen Atossa, whose Greek slave cut off her malignant breast, to the nineteenth-century recipients of primitive radiation and chemotherapy to Mukherjee's own leukemia patient, Carla, The Emperor of All Maladies is about the people who have soldiered through fiercely demanding regimens in order to survive—and to increase our understanding of this iconic disease.

Riveting, urgent, and surprising, The Emperor of All Maladies provides a fascinating glimpse into the future of cancer treatments. It is an illuminating book that provides hope and clarity to those seeking to demystify cancer.
About the Author
Siddhartha Mukherjee is the author of The Emperor of All Maladies: A Biography of Cancer, winner of the 2011 Pulitzer Prize in general nonfiction, and The Laws of Medicine. He is the editor of Best Science Writing 2013. Mukherjee is an assistant professor of medicine at Columbia University and a cancer physician and researcher. A Rhodes scholar, he graduated from Stanford University, University of Oxford, and Harvard Medical School. He has published articles in Nature, The New England Journal of Medicine, The New York Times, and Cell. He lives in New York with his wife and daughters. Visit his website at: SiddharthaMukherjee.com


Praise For The Emperor of All Maladies: A Biography of Cancer…
"It's time to welcome a new star in the constellation of great writer-doctors. With this fat, enthralling, juicy, scholarly, wonderfully written history of cancer, Siddhartha Mukherjee vaults into that exalted company, inviting comparisons to ... Lewis Thomas and ... Stephen Jay Gould."—Washington Post

"It's hard to think of many books for a general audience that have rendered any area of modern science and technology with such intelligence, accessibility, and compassion. The Emperor of All Maladies is an extraordinary achievement."—The New Yorker

"A compulsively readable, surprisingly uplifting and vivid tale."—O, the Oprah Magazine

"With this riveting and moving book, Siddhartha Mukherjee joins the first rank of those rare doctor-authors who can wield a pen as gracefully as a scalpel: Jerome Groopman, Atul Gawande, Richard Selzer. A magisterial, wise, and deeply human piece of writing."--Adam Hochschild, author of King Leopold's Ghost and Bury the Chains

"An elegant … tour de force. The Emperor of All Maladies reads like a novel … but it deals with real people and real successes, as well as with the many false notions and false leads. Not only will the book bring cancer research and cancer biology to the lay public, it will help attract young researchers to a field that is at once exciting and heart wrenching ... and important."-- Donald Berry, Ph.D., Anderson Cancer Center, University of Texas

"Sid Mukherjee's book is a pleasure to read, if that is the right word. Cancer today is widely regarded as the worst of all the diseases from which one might suffer -- if only because it is fast becoming the most common. Dr. Mukherjee explains how this perception came about, how cancer has been regarded across the years and what is now being done to treat its protean forms. His book is the clearest account I have read on this subject. With The Emperor of All Maladies, he joins that small fraternity of practicing doctors who can not just talk about their profession but write about it."--Tony Judt, author of Postwar and Ill Fares the Land

"Siddhartha Mukherjee has done something that should not have been possible: he has managed, at once, to write an authoritative history of cancer for the general reader, while always keeping the experiences of cancer patients in his heart and in his narrative. At once learned and skeptical, unsentimental and humane, The Emperor of all Maladies is that rarest of things--a noble book."--David Rieff, author of Swimming in a Sea of Death

"The Emperor of All Maladies beautifully describes the nature of cancer from a patient's perspective and how basic research has opened the door to understanding this disease." --Bert Vogelstein, Director, Ludwig Center at Johns Hopkins University

"A labor of love … as comprehensive as possible."--George Canellos, M.D., William Rosenberg Professor of Medicine, Harvard Medical School

"Rarely have the science and poetry of illness been so elegantly braided together as they are in this erudite, engrossing, kind book. Mukherjee's clinical wisdom never erases the personal tragedies which are its occasion; indeed, he locates with meticulous clarity and profound compassion the beautiful hope buried in cancer's ravages."--Andrew Solomon, National Book Award-winning author of The Noonday Demon
Book Videos
Coverage from NPR