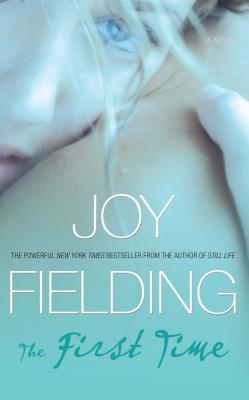 The First Time
Paperback

* Individual store prices may vary.
Description

Now in available in trade paperback from New York Times bestselling and award-winning author Joy Fielding—an exquisitely moving story of a marriage at a crossroads, and an estranged husband and wife's discovery of what love really means.

After sixteen years of marriage, Mattie Hart discovers that her husband, Jake—a high-profile Chicago attorney—is involved in yet another love affair. But a far greater crisis descends upon the Hart family after Jake leaves home: Mattie receives devastating news that will alter their lives. Wracked by guilt, Jake returns to the wife he has never really loved and the teenage daughter who wants nothing to do with him. Here, in these most unexpected of circumstances, Joy Fielding deftly ushers her characters through a poignant drama about love's astonishing power to heal the deepest wounds.

In this dazzling novel, Joy Fielding expands the scope of her storytelling as never before. The First Time is "a human drama that celebrates life and love...a marvelous story that will leave you cheering, even as you examine your own life and priorities" (Romantic Times).
Praise For The First Time…
"Every line rings true." -- The Orlando Sentinel (FL)

"A tonic account of how one woman discovers her truest self in the face of supreme disaster." -- Kirkus Reviews

"After a long string of successful romantic suspense novels, Joy Fielding gives us something different, a human drama that celebrates life and love. Although you will need a box of Kleenex ready, this marvelous story will leave you cheering, even as you examine your own life and priorities." -- Romantic Times

"This is rich stuff....Fielding has created an adept study of three flawed characters who, after years of playing head games, must learn how to communicate....Fielding has again pushed a seemingly fragile heroine to the brink, only to have her fight back, tooth and nail." -- Booklist

"[An] affecting drama....Fielding is good at chronicling the messy tangle of family relationships....A three-tissue finale." -- Publishers Weekly

"Dramatic and heartrending...the emotions are almost tangible." -- Richmond Times-Dispatch (VA)
Gallery Books, 9781439108987, 400pp.
Publication Date: June 9, 2009
About the Author
Joy Fielding is the New York Times bestselling author of Now You See Her, The Wild Zone, Still Life, Charley's Web, Heartstopper, Mad River Road, Puppet, Lost, Whispers and Lies, Grand Avenue, The First Time, See Jane Run, and other acclaimed novels. She divides her time between Toronto and Palm Beach, Florida. Visit her website at JoyFielding.com.