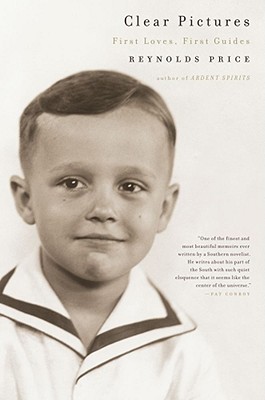 Clear Pictures: First Loves, First Guides (Paperback)
First Loves, First Guides
Scribner Book Company, 9781439109335, 304pp.
Publication Date: May 5, 2009
Description
Reynolds Price, novelist, poet, playwright and essayist, author of the bestseller Kate Vaiden and the recent Roxanna Slade, is one of the most accomplished writers ever to come out of the South. He is an author rooted in its old life and ways; and this is his vivid, powerful memoir of his first twenty-one years growing up in North Carolina. Spanning the years from 1933 to 1954, Price accurately captures the spirit of a community recovering from the Depression, living through World War II and then facing the economic and social changes of the 1950s. In closely linked chapters focusing on individuals, Price describes with compassion and honesty the white and black men and women who shaped his youth. The cast includes his young, devoted parents; a loving aunt; his younger brother Bill; childhood friends and enemies and the teachers who fostered and encouraged his love of writing. Clear Pictures is an autobiography set apart from others by the author's clarity of vision, the power of his characters and the richness of his writing.
Advertisement