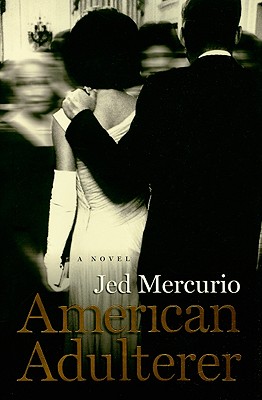 American Adulterer (Hardcover)
Simon & Schuster, 9781439115633, 339pp.
Publication Date: July 7, 2009
* Individual store prices may vary.
or
Not Currently Available for Direct Purchase
August 2009 Indie Next List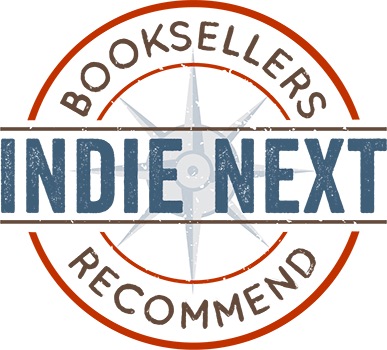 "This novel details the amazing story of a well-known politician: his public life, his private life, and his addictions. Readers will be talking about this provocative fiction and the questions it raises about the lives of our world leaders and their moral ambiguity!"
— Kathleen Dixon, Islandtime Books & More, Washington Island, WI
View the List
Description
From "a master of precision" (The Observer, London) comes an explosive, provocative novel about John F. Kennedy's years in the White house: his political daring, his brave dedication to human rights, his devotion to his family—and his uncontrollable and unrelenting appetite for sexual adventure.
• Taut, magnificent prose: Mercurio's premise—to chronicle Kennedy's exploits, political and sexual, through the President's own anguished but self-centered perspective—is bold to the point of hubris, but he succeeds in spades. The writing is elegant, spare, and wry; the narrative is exquisitely paced. The book's ending is emotionally shattering— empathetic, redemptive, and shocking.
• Startlingly revisionist portrait of JFK: We see Kennedy at his best, as a visionary statesman, a former soldier turned moral pacifist, a loving parent and devoted husband. And we see him at his worst, as a compulsive philanderer whose countless conquests—of movie stars, socialites, secretaries, and interns—ruined hundreds of lives.
• Amazing cast of characters: They are all here: Marilyn Monroe, Frank Sinatra, Peter Lawford, Angie Dickinson, Judith Campbell, LBJ, Fiddle and Faddle, Eisenhower, and perhaps most memorably, Jacqueline Kennedy.
Praise For American Adulterer…
"It seems so obvious that one wonders why no one has done it before -- to take a novel, clinical approach to John F. Kennedy as a case study in philandering and psychosexual pathology...Mercurio presents JFK as a liberal hero, rather than a hypocrite, just the man for those times, a fascinating synthesis of surrogate motive and political vision." -- Chris Petit, The Guardian (UK)



"[A] remarkable new novel...[American Adulterer] makes the case that Kennedy's vice is worth studying as the tragic flaw in a genuine hero. The man's wit, courtesy, peacemaking vision and cool judgment are all here, vividly re-created, as well as his courage in the face of near-disabling infirmity and pain.... a gripping and thoughtful novel." -- Hugo Barnacle, The Sunday Times (UK)



"The Cuban missile crisis is brilliantly, claustrophobically handled.... it's hard not to recommend [t]his book to anyone intrigued by the idea of a necessarily small human being caught by the terrible weight of an office of state. Admirably, even in dealing with historical events of such rare import, the author isn't afraid of using his imagination in pursuit of a more poetic kind of truth." -- Archie Bland, Arts and Book Review, The Independent (UK)



"[Jed Mercurio] writes in brilliantly clinical prose...His real success here is to highlight how JFK moved politics into a culture of celebrity...[finding] a truth in JFK through fiction." -- Ben East, Metro (UK)



"Jed Mercurio's American Adulterer...is a risky (and risqué) fictional portrait...His reimagining of Kennedy's life in office is as heated and heady as it is human and heartbreaking....gradually delivers a seductive, intimate, and shattering slant on this hugely popular, wildly flawed, tragically fated leader." -- Lisa Shea, Elle



"Mercurio's third novel is a riveting imagining of the inner life of a satyrlike John F. Kennedy...offering a unique portrait of a powerful yet stricken and conflicted man....Kennedy has figured prominently in hundreds of books, but Mercurio's take on the subject is fresh, bold and provocative." -- Publishers Weekly, Starred Review



"Historians, tabloid journalists and others have mined the public record to tell the story of John and Jacqueline Kennedy, but Kennedy discretion has kept us in the dark...Mercurio steps into that vacuum to offer a fictional meditation on John Fitzgerald Kennedy, his marriage, health problems, peccadilloes, political achievements and missteps....aficionados of the New Frontier will rejoice in this bracingly candid page-turner....Against all odds, Mercurio has also created the series of plausible private moments we have been craving to supplement the parts of the Kennedy story we already know....the surprise here is the huge amount of soul Mercurio conveys about Kennedy as an inspiring President and Kennedy as a complex and flawed man." -- John McFarland, Shelf Awareness



"Stylish, intelligent, often persuasive revisionist history." -- Kirkus
Advertisement