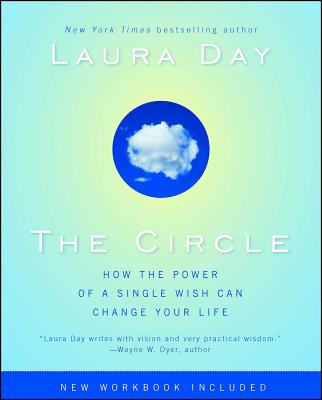 The Circle (Paperback)
How the Power of a Single Wish Can Change Your Life
Atria Books, 9781439118214, 192pp.
Publication Date: March 17, 2009
Other Editions of This Title:
Hardcover, Spanish (1/1/2007)
* Individual store prices may vary.
Description
One carefully crafted wish can serve as a match that ignites lasting change in your life. With Laura Day's brilliant book, The Circle, readers will learn how to develop their inherent intuition and to create everything they want in their lives. Dreaming about the future does not need to remain a mere fantasy; thinking about the things you want brings them into the present moment and allows you to make room for them to flourish in your life. Laura Day's instructions are simple, yet profound: "Pretend that your wish has come true. Feel your 'New Reality,' taste it, smell it, see it, think it, remember it, hear it." When you hold an intention in your mind and in your heart, you are inviting it to come into your life. You're actualizing it. You're making its presence known to the universe. You're making it happen. You're ready.
About the Author
Laura Day is the New York Times bestselling author of Practical Intuition and has spent over two decades helping companies as well as individuals use the power of intuition to achieve their dreams. Her global clientele includes celebrities, scientists, business executives, and other professionals. She speaks regularly both here and abroad, and has appeared in numerous publications (Marie Claire, People Magazine, Newsweek) and on television including CNN, The View, The Oprah Winfrey Show, Fox News, and Good Morning America.