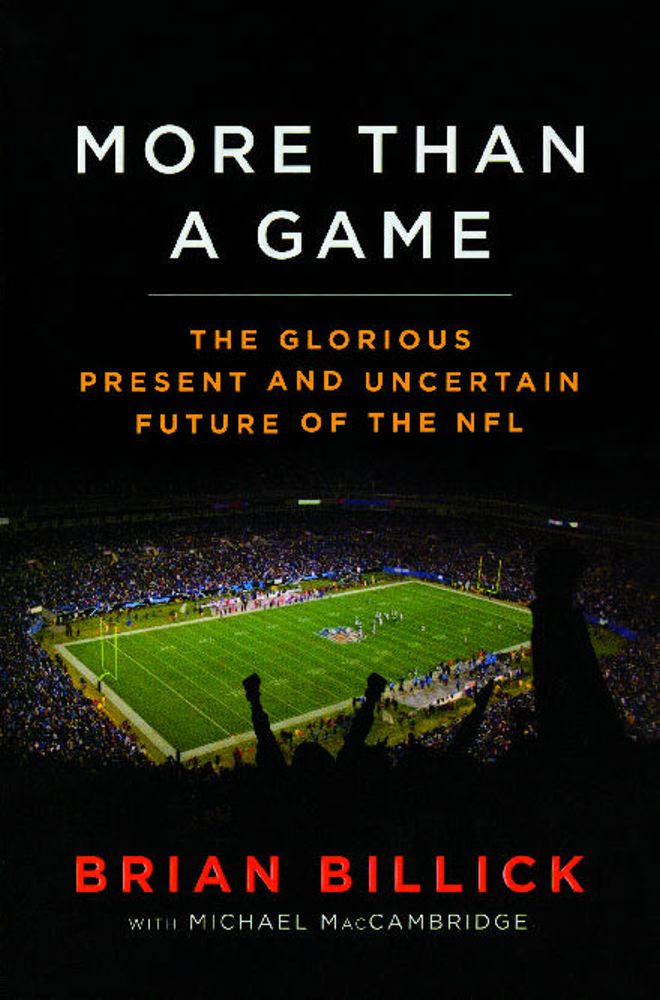 More than a Game (Paperback)
The Glorious Present--and the Uncertain Future--of the NFL
Scribner, 9781439130483, 240pp.
Publication Date: June 2, 2012
Other Editions of This Title:
Hardcover (9/8/2009)
* Individual store prices may vary.
About the Author
Brian Billick spent nine seasons as head coach of the Baltimore Ravens, where he led the team to a 34-7 victory over the New York Giants in Super Bowl XXXV. Prior to coaching the Ravens, he served as the offensive coordinator of the Minnesota Vikings. In 2008, he joined Fox as a commentator and the NFL Net-work as a contributor. He lives in Maryland with his wife and family.

Michael MacCambridge has written about movies, music, and popular culture, but he is best known as one of the nation's foremost authorities on pro and college football. His book America's Game: The Epic Story of How Pro Football Captured A Nation was named one of the most distinguished works of non-fiction by the Washington Post in 2004. MacCambridge's freelance work has appeared in the New York Times, the Wall Street Journal, the Washington Post, Sports Illustrated, GQ, and many other publications. Since 1997, he has been an adjunct professor at Washington University in St. Louis.
Praise For More than a Game: The Glorious Present--and the Uncertain Future--of the NFL…
"Having played in the NFL, I think More Than a Game does a great job helping fans of pro football gain a deeper understanding of how coaches and general managers make their key decisions, especially in respect to drafting and keeping players. The book also addresses the critical issues facing the NFL's future, such as the league's salary cap agreement with the players. I know fans will really enjoy this book because I enjoyed it myself." -- Hall of Fame quarterback Troy Aikman



"A clear-eyed appreciation and critique of the game and business of football, combining the perspectives of a Super Bowl-winning coach and a first-rate journalist." -- Bob Costas



"Like Brian Billick, I've experienced the ultimate highs and lows of being a head coach in the NFL, so I read More Than a Game with great personal interest. Brian writes with fascinating detail about a wide range of topics facing the sport. There's eye-opening perspective on how the game has evolved, and how he sees it changing in the future. If you care about pro football, this is a tremendous book and a pleasure to read -- I felt like I was in the room and on the field with him in each chapter." -- Super Bowl-winning head coach Jon Gruden



"It seems like everyone these days tries to give fans an inside look into professional football. But in More Than a Game -- through the eyes of a championship coach with a sense of the world, and a journalist who understands the history of pro football better than anyone -- we get closer than ever to the practice fields, the meeting rooms, the executive offices, and the stadiums where games are won and lost." -- Joe Posnanski, Sports Illustrated