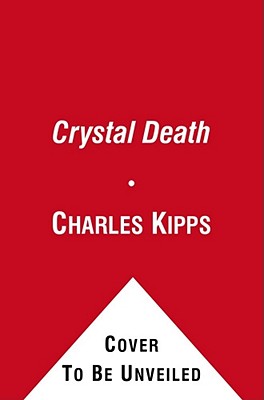 Crystal Death: A Conor Bard Mystery (Mass Market Paperbound)
A Conor Bard Mystery
Pocket Books, 9781439139967, 435pp.
Publication Date: August 30, 2011
* Individual store prices may vary.
or
Not Currently Available for Direct Purchase
Description
Conor Bard--the fortysomething-year-old homicide detective who doesn't always play by the rules--is working on the streets of New York City's Diamond District when he becomes involved in a deadly game of international intrigue. Crystal Death begins as Detective Conor Bard is called off the stage of the Rhythm Bar, where his rock band is performing, to investigate the murder of a beautiful young Israeli diamond dealer in midtown Manhattan. Bard quickly learns that a priceless red diamond (yes, there are red diamonds) is missing and that the South African government is determined to find it. The list of murder suspects grows quickly as Conor Bard and his new partner, Rosita Rubio, struggle to unravel the conflicting information they uncover. Could the cold, calculating inspector from Johannesburg actually be the killer? Is he inserting himself into the investigation to cover his tracks? Or perhaps the lovesick jeweler, whose persistent advances were met with indifference by the victim, faced one rejection too many? Other suspects include an Indian diamond cutter who may or may not be linked to the red diamond; a billionaire collector from Abu Dhabi who will go to any lengths to own rare gems; a ruthless international smuggler; and a stunning Indian businesswoman whom Conor Bard falls for, of course.
Crystal Death gives readers a look inside the international diamond trade and paints an unsentimental, accurate picture of the life of a New York City detective. Fans of Hell's Kitchen Homicide will welcome this second installment in the Conor Bard mystery series. The characters are genuine, the streets are real, and Kipps's TV pedigree is evident once again in the fast pace and gritty reality of the story.
Praise For Crystal Death: A Conor Bard Mystery…
"Charles Kipps has created one of the most original and interesting fictional detectives I've seen in years. I loved Crystal Death, and I loved Detective Conor Bard and hope to see more of him." –Nelson DeMille, author of THE LION



"Kipps pairs his genuinely original protagonist with a cheeky, charming partner. The results are refreshing."
-Kirkus (Starred Review)



"Detective Conor Bard and I have something in common. We'd both rather be a musician. Crystal Death was so hard to put down, I didn't play my bassoon for three days." – Bill Cosby


"Crystal Death was great, just great. Moving and fast paced. Raw and subtle. I could not put it down. I felt I was part of the story not just observing." – Mark Rossini, former FBI agent


"Crystal Death proves that Charles Kipps is a master of the crime genre. This unique combination of characters and international intrigue is sure to be one of the best mystery novels of the year."
-- Professor Brian Gestring Cedar Crest College Forensic Science Program; Former Supervisory Criminalist, New York City Medical Examiners Office



"I've worked cases in the Diamond District and know the evidence can send you in many directions. Following Detective Conor Bard as he finds himself in the middle of a bizarre gem trade murder proves to be a fascinating read, a real page turner. Conor Bard is -- as NYPD detectives are known to be -- truly one of the Greatest Detectives In The World."
--Detective Gerard McCarthy, NYPD (Ret.)
Formerly of Midtown North Pct. and Special Victims Squad




"Conor Bard is true to life -- determined yet distracted, competent yet conflicted. Like the great NYPD cops I know, he wants the true bad guys brought to justice. Kipps brings us into the real world of New York and we want to be there, cheering Conor on. It's real life, real drama - real good!" --William J. Bratton, Chairman, Altegrity Risk International; former NYPD Commissioner; former LAPD Chief



"A gun and guitar packing Detective rocking and rolling his way through the streets of Manhattan. Conor Bard is my kind of cop." --Abel Ferrara, director King of New York and Bad Lieutenant
Advertisement