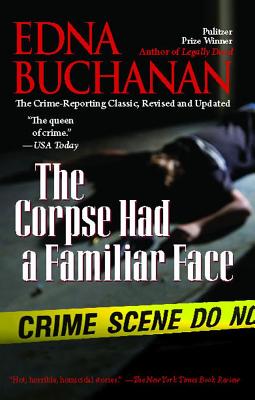 The Corpse Had a Familiar Face: Covering Miami, America's Hottest Beat (Paperback)
Covering Miami, America's Hottest Beat
Pocket Books, 9781439141144, 388pp.
Publication Date: July 14, 2009
* Individual store prices may vary.
or
Not Currently Available for Direct Purchase
Description

Now in trade paperback, Pulitzer Prize winner Edna Buchanan's classic nonfiction masterpiece detailing events from her eighteen years writing for The Miami Herald.

Nobody covered love and lunacy, life and death on Miami's mean streets better than legendary Miami Herald police reporter Edna Buchanan. Winner of a 1986 Pulitzer Prize, Edna has seen it all, including more than 5,000 corpses. Many of them had familiar faces. Edna Buchanan doesn't write about cops--she writes about people: the father who murdered his comatose toddler in her hospital crib; fifteen-year-old Charles Cobb--a lethal killer; Gary Robinson, who "died hungry"; the Haitian who was knitted to death in a Hialeah factory; and the naked man who threw his girlfriend's severed head at a young cop who threw it back.
About the Author
Edna Buchanan has covered more crimes than most cops. A Pulitzer Prize-winning Miami Herald police reporter and winner of the prestigious George Polk Career Award, she brings a dynamic and steamy Miami to vivid life in all of her novels. The author of seventeen books and numerous short stories, she lives in Miami, Florida, with one dog, too many cats, and Bunjamin, a small brown rabbit.
Advertisement