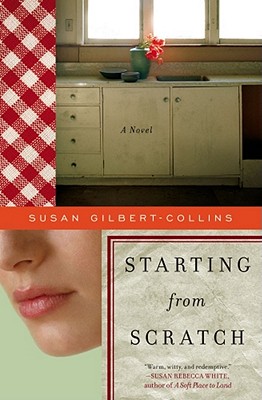 Starting from Scratch (Paperback)
Touchstone Books, 9781439143162, 322pp.
Publication Date: August 3, 2010
* Individual store prices may vary.
Description
Why is someone who just defended her doctoral dissertation still wasting her time at her childhood home, two months after her mother's funeral, making coq au vin and osso buco? Olivia Tschetter, the youngest of four high-achieving South Dakotan siblings, is not returning to "normal"--or to graduate school-- quickly enough to suit her family. She wants only to bury herself in her mother's kitchen, finding solace in their shared passion for cooking. Threatened with grief counseling, Olivia accepts a temporary position at the local Meals on Wheels, where she stumbles upon some unfinished business from her mother's past--and a dark family secret. Startling announcements from two siblings also challenge the family's status quo. The last thing she needs is a deepening romantic interest in a close but platonic (she thought) friend. But while Olivia's mother is gone, her memory and spirit continue to engage Olivia, who finds herself daring to speak when she would never have spoken before. Told with humor and compassion, Starting from Scratch explores the shifting of family dynamics in the wake of shattering loss and the healing power of cooking.
Praise For Starting from Scratch…
"What a wonderful story of familial love, loss, and the healing power of made-from-scratch food. I was completely absorbed by the lives of the Tschetter family, and I very much want to be invited to their house for dinner on a night when Olivia is cooking. Susan Gilbert-Collins has written a fantastic debut novel: warm, witty, and redemptive."
--Susan Rebecca White, author of A Soft Place to Land




"Take one part Jane Hamilton, one part Julie Powell, season liberally with originality, and you have Starting from Scratch, the tender, humorous debut. Blowing away preconceptions about contemporary Midwesterners, this novel will be of particular interest to anyone who's clashed with a sibling, mourned the passing of a parent or wondered, even in young adulthood, what they're going to do when they grow up."
--Sally Koslow, author of Little Pink Slips and With Friends like These.