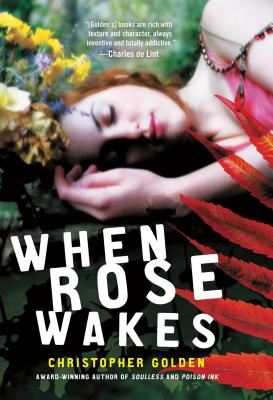 When Rose Wakes (Paperback)
MTV Books, 9781439148235, 320pp.
Publication Date: September 28, 2010
* Individual store prices may vary.
Description
Her terrifying dreams are nothing compared to the all-too-real nightmare that awaits. . . .

Ever since sixteen-year-old Rose DuBois woke up from months in a coma with absolutely no memories, she's had to start from scratch. She knows she loves her two aunts who take care of her, and that they all used to live in France, but everything else from her life before is a blank.

Rose tries to push through the memory gaps and start her new life, attending high school and living in Boston with her aunts, who have seriously old world ideas. Especially when it comes to boys. But despite their seemingly irrational fears and odd superstitions, they insist Rose not worry about the eerie dreams she's having, vivid nightmares that she comes to realize are strangely like the fairy tale Sleeping Beauty. The evil witch, the friendly fairies, a curse that puts an entire town to sleep—Rose relives the frightening story every night. And when a mysterious raven-haired woman starts following her, Rose begins to wonder if she is the dormant princess. And now that she's awake, she's in terrible, terrible danger. . . .
About the Author
Christopher Golden is the New York Times bestselling author of novels for adults and younger readers. In addition to the Magic Zero quartet, his YA fiction includes Poison Ink and both the Prowlers series and the Body of Evidence series of teen thrillers, several of which have appeared on the YALSA Best Books for Young Readers list. His current work-in-progress is Cemetery Girl, a graphic novel trilogy collaboration with Charlaine Harris. He has cowritten three illustrated novels with Mike Mignola, the first of which, Baltimore, or The Steadfast Tin Soldier and the Vampire, was the launching pad for the Eisner-nominated, New York Times bestselling comic book series Baltimore. As an editor, he has worked on the short story anthologies The New Dead, The Monster's Corner, and 21st Century Dead, among others, and has also written and cowritten video games, screenplays, and a network television pilot. His original novels have been published in more than fourteen languages in countries around the world.
or
Not Currently Available for Direct Purchase