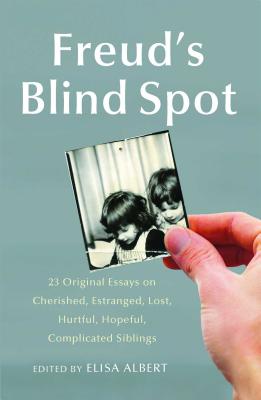 Freud's Blind Spot (Paperback)
23 Original Essays on Cherished, Estranged, Lost, Hurtful, Hopeful, Complicated Siblings
Free Press, 9781439154724, 288pp.
Publication Date: November 16, 2010
* Individual store prices may vary.
Description
Relationships with our siblings stretch, as an old saying has it, all the way from the cradle to the grave. Few bonds in life are as significant, as formative, as lasting, and as frequently overlooked as those we share with our brothers and sisters. In this stellar, first-of-its-kind anthology, contemporary writers explore the rich and varied landscape of sibling experience, illuminating the essential, occasionally wonderful, often difficult ways our brothers and sisters--or lack thereof--shape us. There are those who love and cherish their siblings, those who abhor and avoid them, and everyone in between. Contributors include the following: Steve Almond, Daphne Beal, Nat Bennett, Miranda Beverly-Whittemore, James Ca n, T Cooper, Lauren Grodstein, Nellie Hermann, Joanna Hershon, Nalini Jones, Etgar Keret, Victor LaValle, Vestal McIntyre, Jay Baron Nicorvo, Mary Norris, Eric Orner, Peter Orner, Angela Pneuman, Margo Rabb, Edward Schwarzschild, Robert Anthony Siegel, Faith Soloway, Jill Soloway, and Rebecca Wolff.
Praise For Freud's Blind Spot: 23 Original Essays on Cherished, Estranged, Lost, Hurtful, Hopeful, Complicated Siblings…
"An introspective, provocative collection of firsthand accounts of siblinghood's joys and pains." —Kirkus Reviews
or
Not Currently Available for Direct Purchase